PROGRAM GOAL: This program is designed for first-generation and/or low-income students who are either coming to college for the first time or who are already enrolled at SRJC and need a pathway to successful degree completion in three years or less.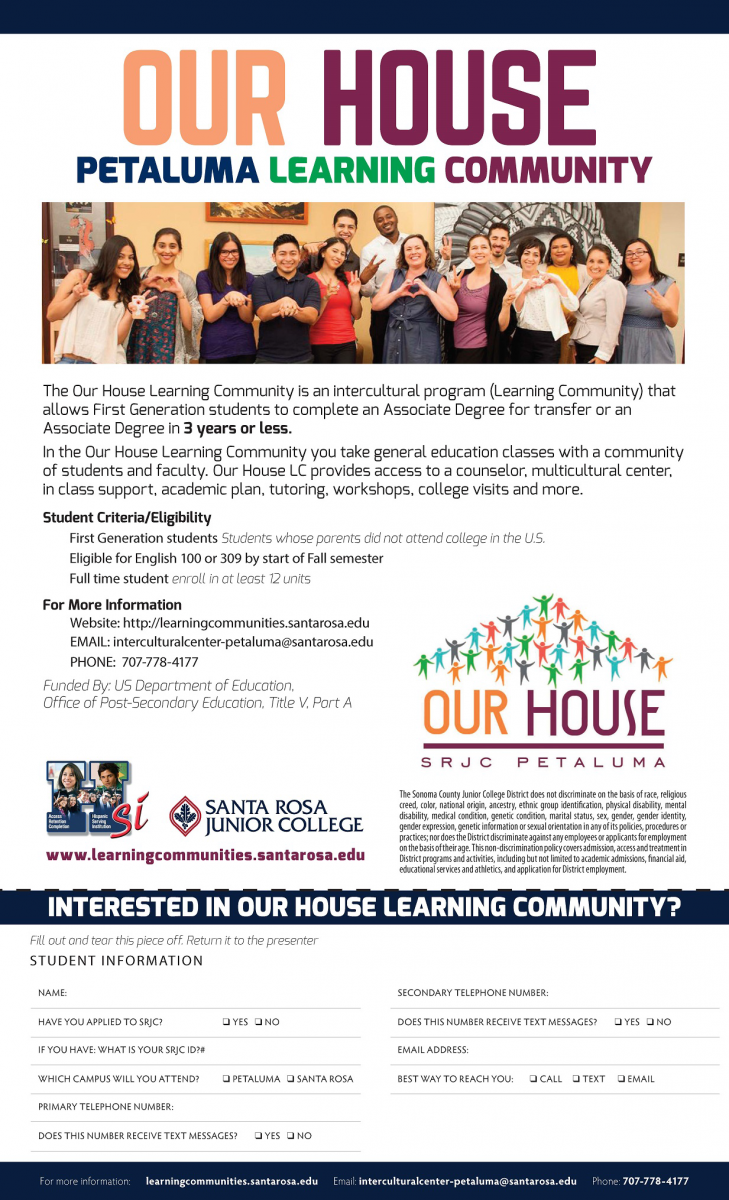 What is our-house learning community? The Our House Learning Community is an intercultural program that allows first-generation students to complete an Associate Degree for transfer or an Associate Degree in 3 years or less.
WHY CHOOSE Our-House Learning community?
Helps you become a successful student who graduates in three years or less
Provides you with faculty and staff who will help you develop an educational plan and work closely with you every step of the way
Provides support in Our House Intercultural Center.
Provides career exploration so that you can decide on a major or a 

viable 

career
STUDENT  CRITERIA
Eligible for ENGLISH 100 or ENGLISH 309 by the start of the fall semester     
First generation (i.e. the first in your family to go to college)
Low income (e.g. you qualify for the California College Promise Grant, formerly known as the BOG Fee Waiver)
Full-time student (enrolled in 12 units per semester​)
LINKED CLASSES
Fall Semester
INTERESTED IN "OUR HOUSE LEARNING COMMUNITY"?